2A Division II State Championship Game
Wednesday, December 14th, 7pm
AT&T Stadium, Arlington, TX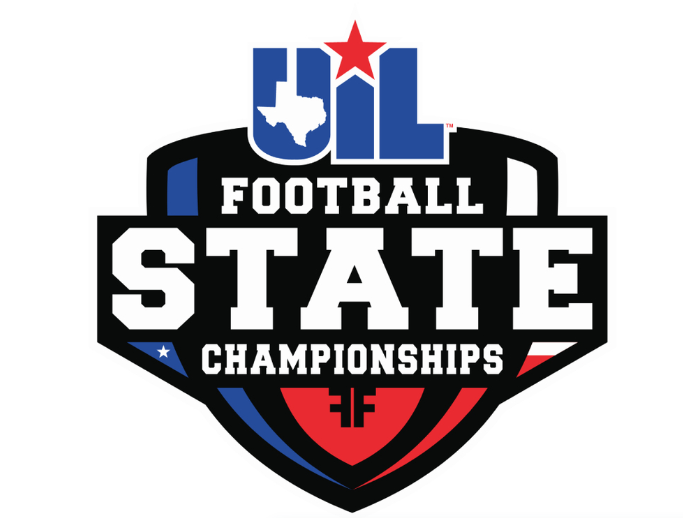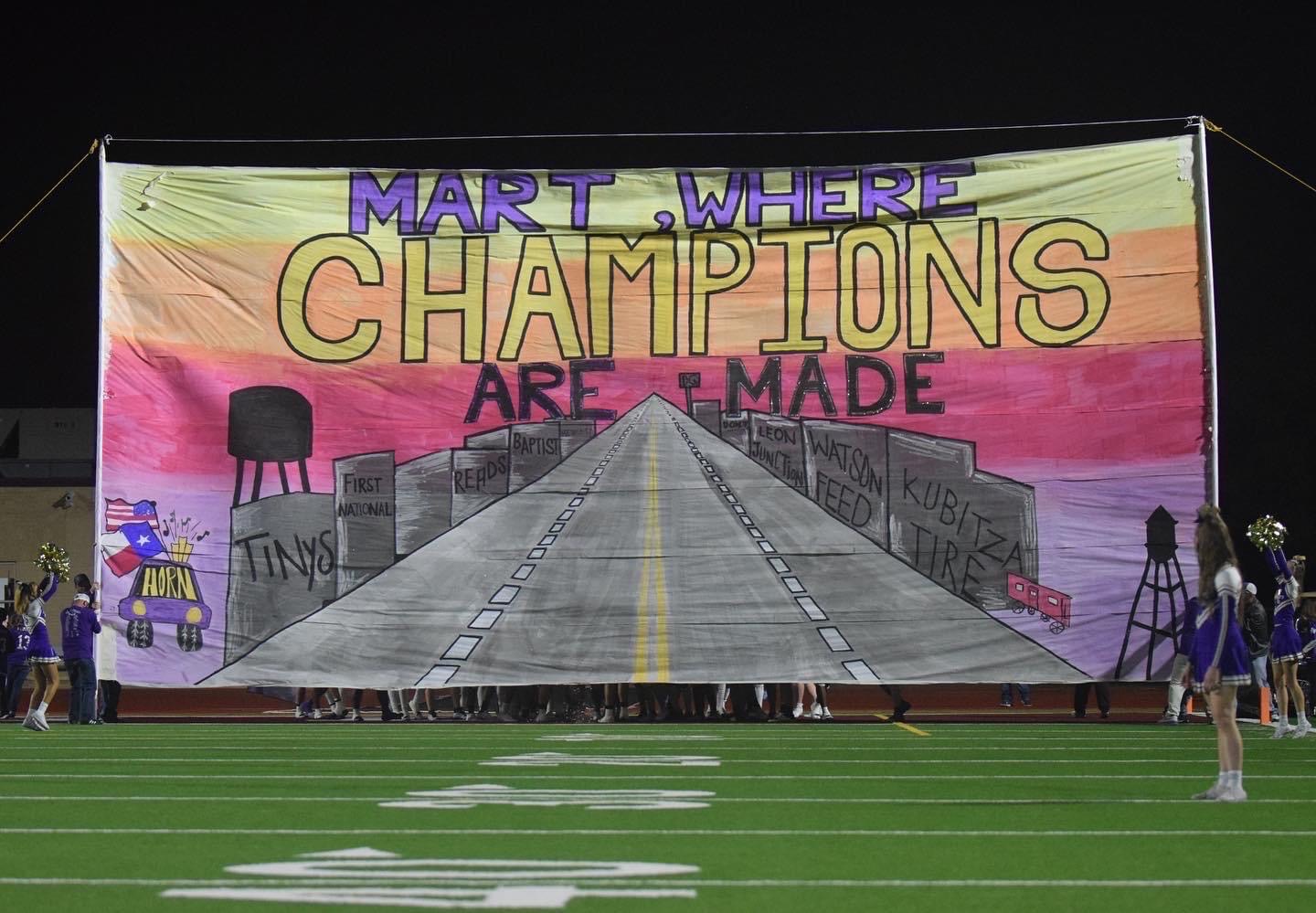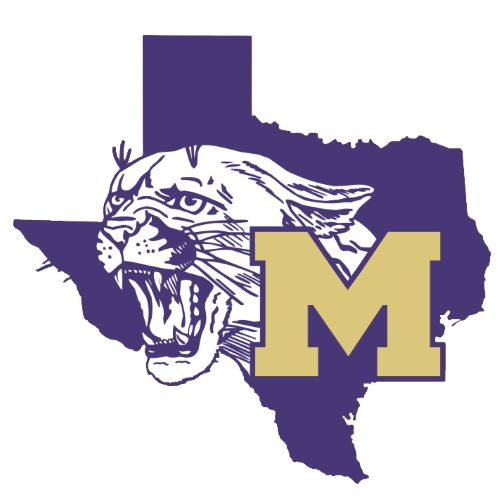 When purchasing tickets, use the school code:
2ADIIN. Tickets go on sale at 10am on Sunday, December 11th.

This code allows Mart to get credit for your purchase and for you to purchase at the $15 price.
SEND OFF: 1:00pm
HIGH SCHOOL PARKING LOT
Game schedule for Wednesday:
1A Six-Man Division 2:
11:00am - Benjamin vs Loraine

1A Six-Man Division 1:
2:00pm - Westbrook vs Abbott
2A Division 2:
7:00pm - Mart vs Albany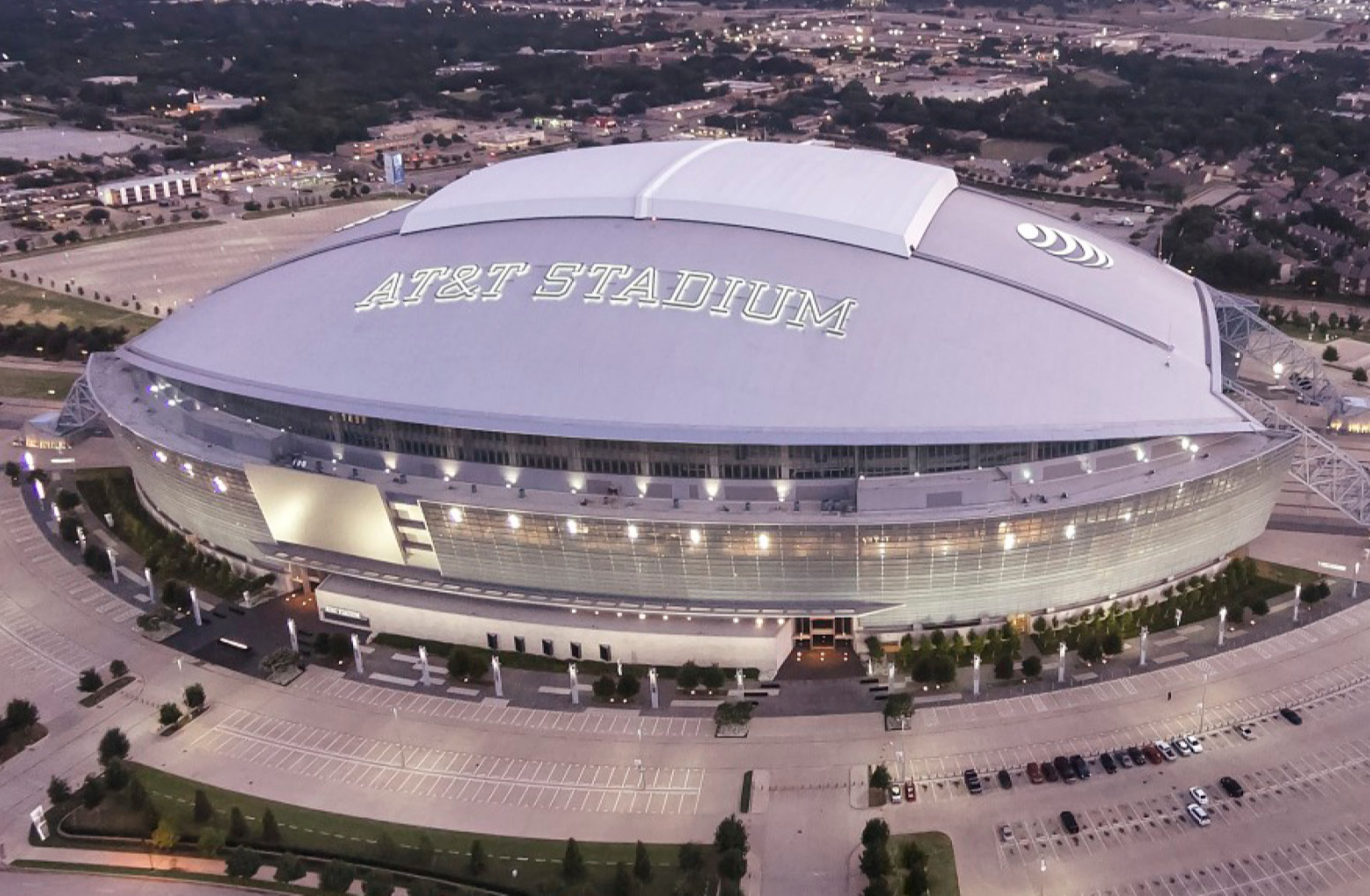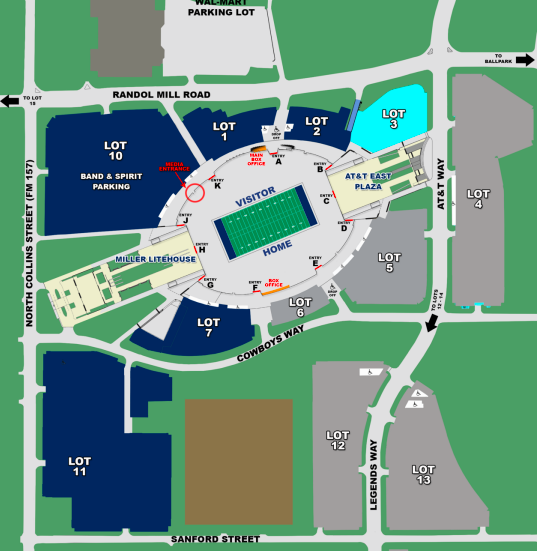 Tickets will go on sale through SeatGeek Sunday, December 11th at 10 am. The school code to get tickets for $15 is 2ADIIN. Purchase tickets here.
General Public Ticket Price: $20
Participating School Ticket Price: $15 (must have a code from a participating school once they qualify)
A ticket is good for all games on that day. There is no re-entry. You can not leave and come back without purchasing a new ticket.
ALL seating for the Football State Championships will be general admission.

All spectators age 1 and up must have a ticket.

All tickets at AT&T Stadium will be digital and available through fans' mobile devices. There will be no ticket offices open on the day of the games. Tickets will not be sold onsite. All tickets must be purchased through the website or app. In order to provide a contactless experience for fans, there will no longer be any physical tickets. Have your mobile ticket ready prior to arriving at AT&T Stadium.

Paper tickets will NOT be accepted at the gates. You can not print out your tickets at home and bring them. All tickets must be shown on your mobile device.

No ISD passes are accepted for admission.
THSCA and TSMCA cards will be accepted for complementary admission into the gate for the cardholder only. The cardholder should show their card at Entry A for admission. Only the cardholder will get into the venue. Any guests with the cardholder will need to purchase a ticket.
Stadium Entry
Gates will open 1 hour before the start of the first game of the day.
Parking is only available for purchase on event day, not in advance. All parking is credit card only. There is no cash parking at AT&T Stadium.
$20 (credit card only) per vehicle.

$50 (credit card only) per bus
Lots will open 1.5 hours before the start of the first game of the day.
Please review the AT&T Stadium clear bag policy before attending the state championship games. All fans will be subject to the stadium's clear bag policy and will be searched upon entering the stadium. Fans will walk through metal detectors upon entering the stadium.
No powder, confetti, or streamers will be allowed in the stands.
AT&T Stadium Clear Bag Policy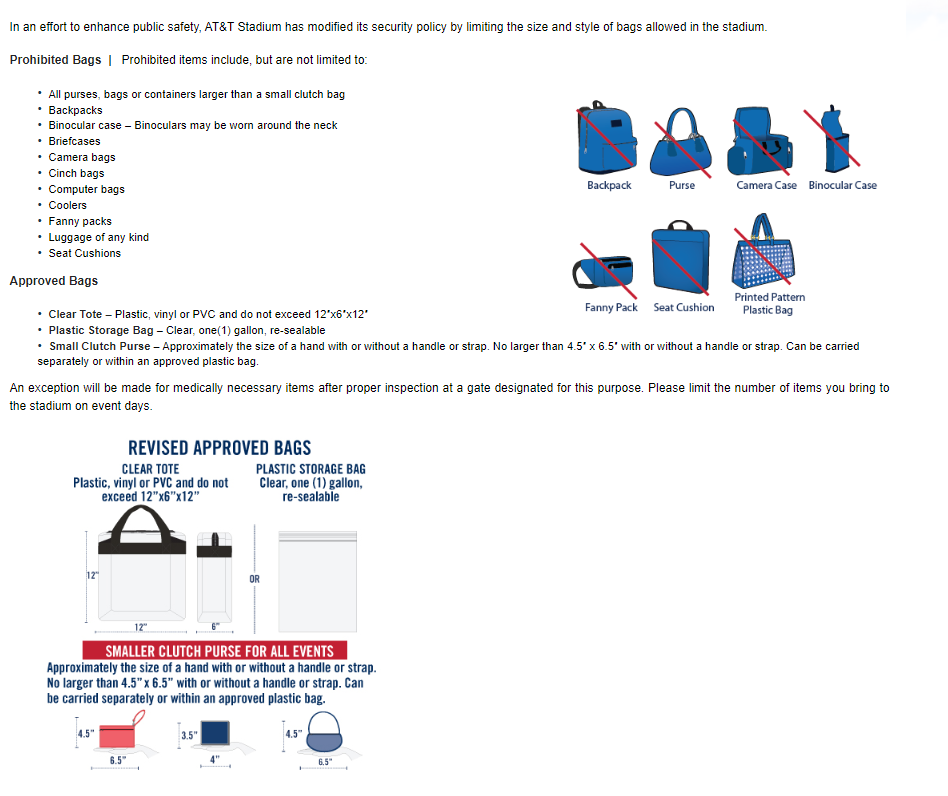 No artificial noisemakers are allowed at this event in the stands. No air horns or whistles will be permitted in the stands. Only man-made noisemakers will be allowed. Ex: jugs with beads, inflatable boom sticks, clackers, cowbells.
No powder, confetti, or streamers will be allowed in the stands.
Using live streaming sites including Facebook Live, Instagram Live, Twitter Live and YouTube Live to stream the game is strictly prohibited and in direct violation of the UIL's agreement with its broadcast partners. Please notify media, fans and parents of this policy.
Football State Championships Broadcast Information
2022 UIL FOOTBALL CHAMPIONSHIPS TO AIR EXCLUSIVELY ON BALLY SPORTS SOUTHWEST
Viewers can watch the games live on the Bally Sports Southwest and Bally Sports Southwest Extra channels with their paid-TV provider. Some games will air on the main channel, and some will be on Extra.
Check channel listings here: GetMyHomeTeams.com
LIVE STREAM
Fans can also watch via the live stream on BallySports.com or via the Bally Sports app.
To watch the live stream, fans must either log in with their pay-TV provider credentials, or they can access with a subscription to the Bally Sports+ streaming service. To learn more about the streaming service and its compatible devices, visit BallySportsPlus.com.
First-time subscribers to Bally Sports+ can try it for free with a 7-day trial.
Cashless Transactions
To limit the number of touchpoints between staff and fans on game day, all food, beverage, parking and retail will be cashless. Major credit and debit cards, as well as mobile pay will be accepted.
Food and Beverage
All food items will be served in to-go containers along with pre-packaged disposable ware and condiments.