CERT - Community Emergency Response Team
The CERT Program trains students to react in basic disaster situations. Students become trained in first aid, fire safety, basic CPR, etc. Our program also coordinates local blood drives several times a year, responds to local crises (like handing out supplies to a nearby town when they experienced a water shortage), and even ambulance ride-outs. Our award-winning CERT team has been nationally recognized by FEMA for their outstanding efforts.
See below for links to see us in the news!

Sponsor: Buffy Waldie, 254-876-2574, elizabeth.waldie@mymartisd.org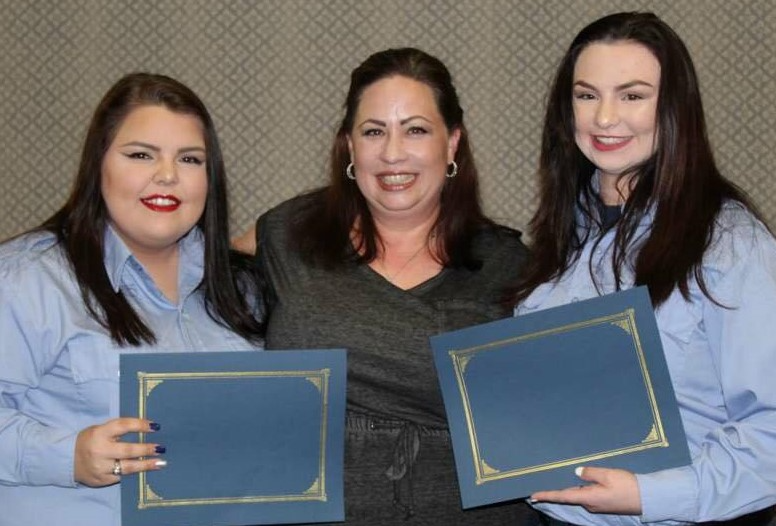 Kaitlyn Middlebrook, Mrs. Buffy Waldie (sponsor), and Grace Boyer, C/O 2018 Mart HS Dual Credit Students Complete the EMT Program During High School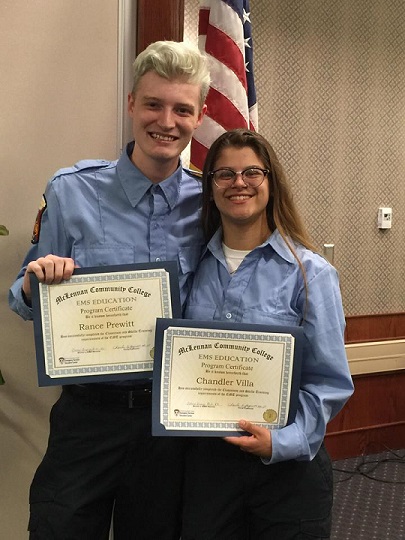 Rance Prewitt and Chandler Villa, C/O 2017 Mart HS Dual Credit Students Complete the EMT Program During High School